Want to find ways to get involved with the various student clubs and organizations at Wesleyan? Connect and meet club leaders in a virtual space to learn more about any groups you are interested in joining!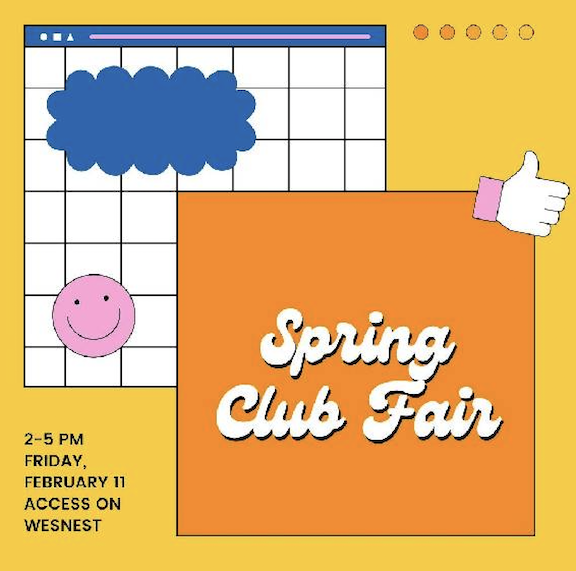 Date: Friday, February 11th
Time: 2pm-5pm, Eastern Time
Location: Access the event on WesNest
To attend, log on to WesNest and you will see the link to the fair on the homepage. Please note, there may be a slight delay between when you log on and when the link to the fair is visible on the homepage. Each student club and organization will have their individual virtual rooms at the fair, so you are free to jump from one room to another as you explore during the afternoon.
Please send any questions to involvement@wesleyan.edu.